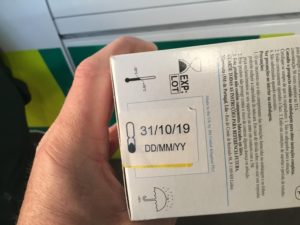 GMB LAS BRANCH
We have listened to our members about the relabeling of the boxes of FFP3 masks.
Our branch has been seeking more information about this practice.
We have received three different versions of what this means from public heath England and the Trust.
Unfortunately this information is contradictory so the GMB LAS Branch had no alternative but to place a internal grievance so our members get an offical answer to what these dates really means.
We will keep our members informed of the outcome.
Posted: 21st May 2020